Around Lake Erie in 6 Days: On the Road to Cleveland
Conneaut
If weather permits and you have a four-wheel or all-wheel-drive vehicle, stop at the sandbar on the western corner of Conneaut Harbor in eastern Ohio to check out the beach without having to schlep all your gear. 
Ashtabula
At Walnut Beach Park, you'll want to leave the car behind as you explore one of the region's beach glass hot spots. Next, head over to Harbor Yak, which offers kayak, paddleboard, hydrobike and pontoon boat rentals.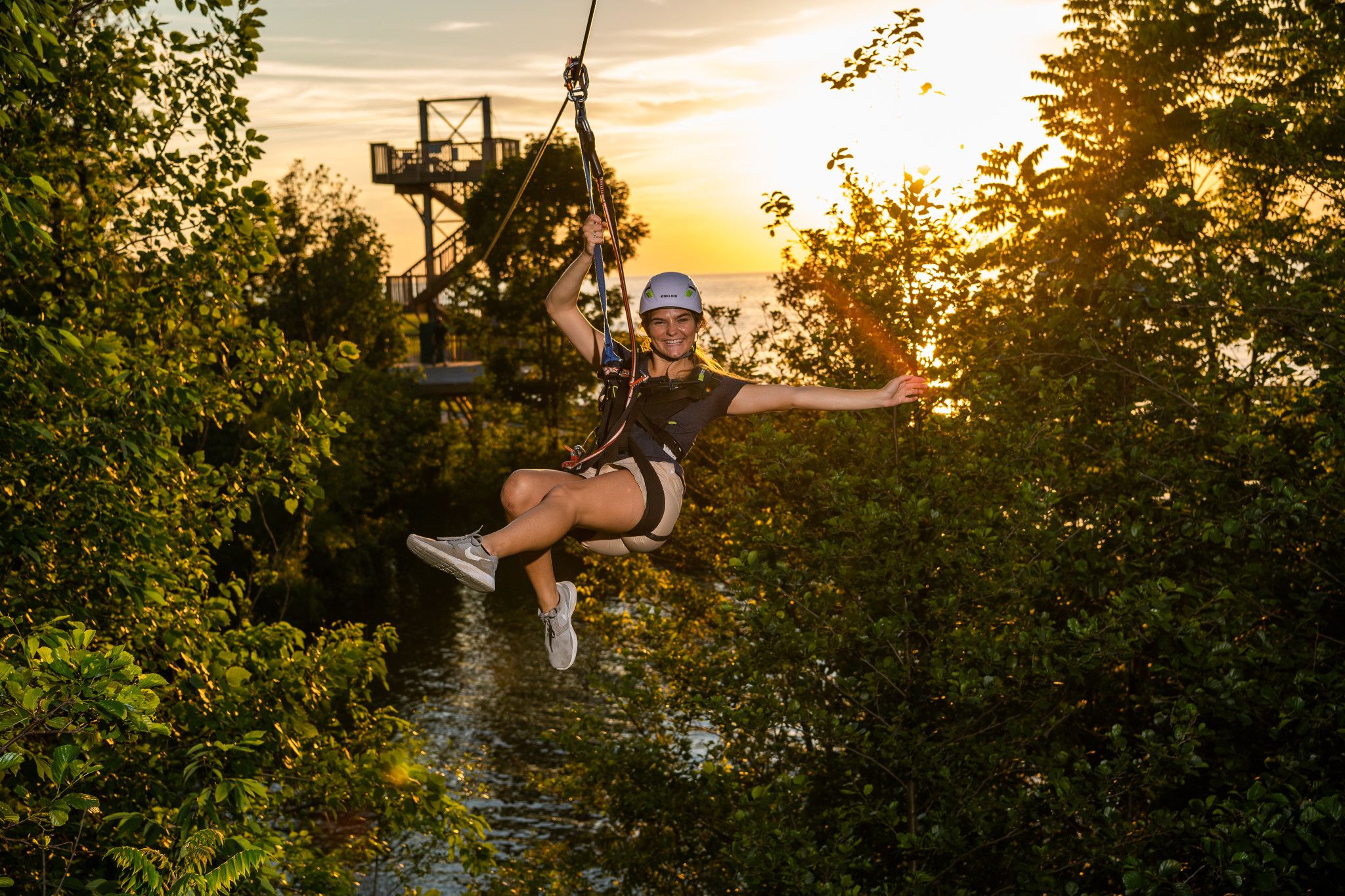 Geneva-on-the-Lake
With more than 150 years of history, Geneva-on-the-Lake is a must for those traveling around Lake Erie. Snap an Instagram-worthy shot in front of the GOTL sign or Ferris wheel at Old Firehouse Winery, try to get a hole-in-one at Allison's Mini Golf (the oldest miniature golf course in the U.S.) or zip above the creeks of Geneva State Park at speeds up to 30 mph at Lake Erie Canopy Tours. 
Madison
It's time to unwind for a bit. Due to the region's relatively mild climate, Grand River Valley is home to some of the best grape growers in the country. In Madison alone, there are more than 10, including Debonne Vineyards, Grand River Cellars Winery and Restaurant, Stonegait Winery and Cask 307.
Fairport Harbor
If you brought your tackle box, now's the time to throw your line in the water as the Fairport Harbor pier offers some of the best walleye, perch and steelhead trout fishing in the region. Take a break at the Pompadour, a small plates restaurant and cocktail bar, or enjoy all-you-can-eat seafood at Pickle Bill's Lobster House in nearby Grand River. Before making your way to Cleveland, be sure to visit Mentor's Headlands Beach, the longest beach on Lake Erie that provides a phenomenal view of the Fairport Harbor West Breakwater Lighthouse. The James A. Garfield National Historic Site in Mentor also is worth a stop. "For anybody who's into history, it's an absolute must," says Neil Stein, executive director of the Lake County Visitors Bureau. "There's so many original things there."  
Cleveland
Take in spectacular views of the city's skyline at Voinovich Bicentennial Park, also home to one of the Cleveland Script Signs. Nearby, music lovers can cross the Rock & Roll Hall of Fame off their bucket list before embarking on an evening filled with entertainment. Options include rooftop bars and breweries, a cruise on the Goodtime III, a comedic city tour on the Funny Bus Cleveland, the Big Bang Dueling Piano Bar, the Improv Comedy Theater & Restaurant and, of course, sporting events. After a night on the town, hit the pillow at Aloft Cleveland Downtown, a stylish boutique hotel in the center of Cleveland's hip Flats East Bank. If you're lucky, you might get to witness a 700-foot-long freighter navigate the Cuyahoga River's tight curves.